6 Things Why You Need to Visit Bradford
Bradford is among the most populous cities in England. This city in West Yorkshire might be just the right UK city for all the touristic endeavors. If you haven't been to Bradford, then you are missing out on these things:
For all the Curry Lovers
If you love a good curry, this is the perfect place to visit and try some really good food. Bradford wears the crown as the Curry Capital of the United Kingdom. So, if you want to try and rate their curry, head there and check out all the curry places.
Hidden Gems Off the Beaten Track
Just like most of the great cities in the UK, Bradford is known as an urban concrete city. However, nature surrounding the city is something you don't want to miss. If you are up for some walking and taking great photos head to Ilkley Moor.

You can always visit the Victorian model village, Saltaire which is the World Heritage Site by UNESCO. There, you will be able to see the old mills buildings and even visit their 1853 art gallery. In addition, Salts Mills has a shopping center, restaurants, and David Hockney's exhibition.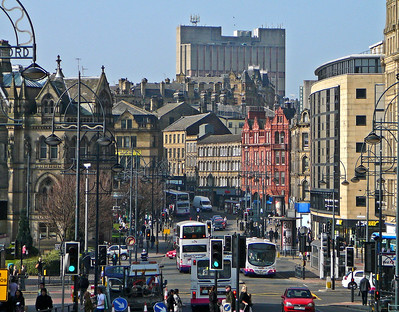 A City for All the Cinephiles
If you love cinema and filmmaking, you will love this city of film. Around a decade ago, Bradford was named the world's first City of Film by UNESCO. This precise city has filmmaking roots dating way back to the beginning of cinema. So, if you would like to go to a city where you could attend various film festivals, this might be the perfect place for you!
Bradford Alhambra
When in Bradford you will be able to visit the Alhambra Theater which was built in 1913 and refurbishment in 1986. It was built thanks to Francis Laidler and it became available to visits in 1914. Nowadays, its use is mainly that of a receiving house. To point out, the architects credited to making this theater were Chadwick and Watson.
City Park Mirror Pool and Fountain
In the center of the city, you will be able to find the most popular structure in the whole of Bradford, and the greatest fountain in the UK. Actually, it is the highest fountain in the UK and one of the distinctive features of this city. This high-tech water structure and it will definitely put up an unforgettable show.
St George's Hall
Wondering where might the oldest concert hall in the UK be located. Well, you guessed right, it is in Bradford. It was opened in 1853 and it is still active. Even if it was meant to house 3 500 people it can seat less than half that number. This Victoria building is found in Bradford's city center.