Teams That Have Relegated to League One Last Year
Through the process of promotion and relegation, football teams get transferred between divisions at the end of a season based on their results. As such, the three best-ranked teams are usually promoted to a higher division, while the teams on the last three positions go to play in a lower division for the next season.
Granted, every team does its best to avoid relegation as the consequences for the team are pretty nasty, but sometimes it cannot be avoided and clubs simply have to adapt and try to improve their performance so that they get promoted again. This kind of situations create good opportunities for fans to bet on matches' results, and finding bonus codes is a good place to start. For gambling lovers who have additional interests, not just in football, the MultiLotto Bonus Code 2018 will come in handy.
Even popular teams have gone through the vicious cycle of relegation, but still cause joy to their loyal fans, so it's not the end of the world after all. Let's take a look at some clubs that have been recently relegated to English Football League One.
Blackburn Rovers Football Club from Lancashire were once Premier League champions. Now, at the end of the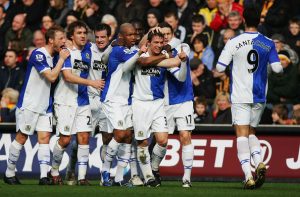 2016-17 season, instead of celebrating their 22nd anniversary of the title, they went through their second relegation in five years. In 2012, they dropped from the Premier League to Championship, and now they became the first Premier League winners to scoop to the third tier of the English football system.
On the day of their final match of the season, they should have scored considerably in order to turn the tables, but they didn't manage to do that, and although they won their last match at Brentford, wins for Nottingham Forest and Birmingham meant they stood no chance.
Wigan Athletic, a Greater Manchester-based club, competed in the Premier League for eight years, from 2005 to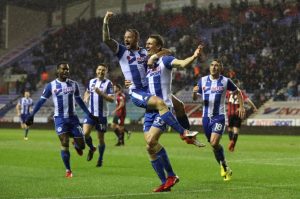 2013. In 2013, they plummeted to Championship where they spent just two seasons. They then relegated to the third tier of English football, and unsurprisingly, managed to top the table and went back to the second tier. They got their hopes high this time, dreaming of getting back to Premier League, but the odds were not in their favour and they dropped back down again.
At the moment, Wigan Athletic are in the play-off positions in League One and, naturally, dream of climbing up the ladder but only time will tell if promotion is in the cards for them.
Rotherham United F.C. were relegated from the Championship in the 2016–17 season after they finished at the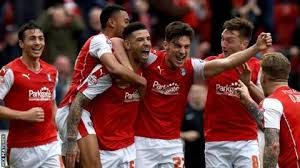 bottom of the table with only 23 points. A 1-0 defeat in front of Fulham decided their unfortunate fate. Actually, they won just four games in the Championship and failed to end up victourious in their last 13 games of the season.